By Sean Murphy
And here we are again, smack bang in the middle of storm season. There are parts of Australia that are more effected by extreme weather than others, but regardless of where you are, being prepared is essential. Knowing what and what not to do during a violent storm can be a matter of life and death.
Storms are created on a hot summer day when the surface of the Earth is heated by the sun, causing the air just above the surface to also heat up. The warm air rising and the cold air sinking is what is known as convection, the main element in creating the perfect storm. The actual storm cell is created when hot and cold air rise and fall and form their own mass as a storm producing system.
Cyclones have always been part of the Australian summer, especially in the more tropical regions with the cyclone season running from November to the following April. Just as our friends in the US have their annual hurricane's, we are exposed to these destructive forces of nature. The spiral arrangement of thunderstorms that produce heavy rain and strong winds forms a rapidly rotating storm system with a low pressure centre.
The most notorious cyclones in Australian history range from Cyclone Tracey that struck Darwin Christmas morning in 1974, Cyclone Mahina in 1899 where at least 400 people perished, and of course Cyclone Yasi in 2011 that cost a staggering $3.6 billion in damages.

We can't control the weather, but we can certainly prepare for it.
If you live in areas affected by storm season, this is an all too familiar story.  And no doubt you are always asking the question how can you be really prepared for such chaos?  It's an unpredictable situation, but learn from what you experienced before.
Do you have the right supplies to last you through power cuts? What about food? How will you communicate with loved ones when you are stranded? There are numerous questions you need to ask yourself. Know what's at risk, and keep your family safe.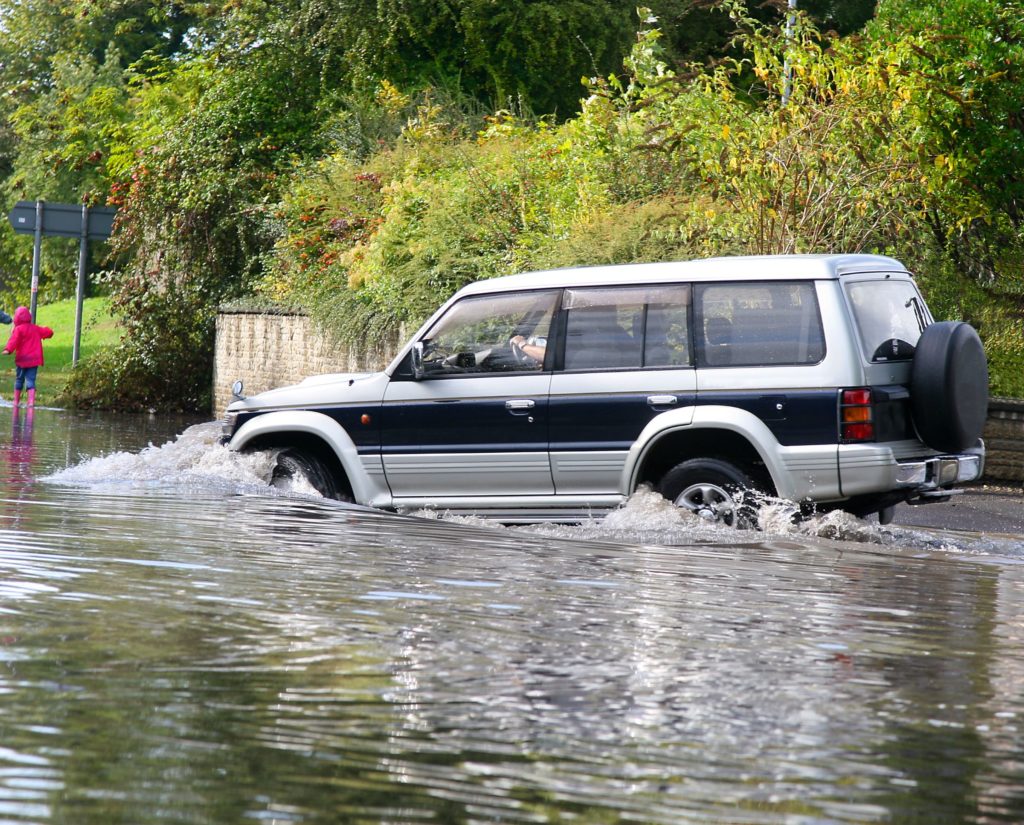 "If it's flooded, forget it" is one of the most dominant safety warnings issued in Australia every cyclone season, and sadly, it's not always listened to. Each year too many people are dying trying to cross flooded creeks and roads, not knowing how strong the currents are, nor how deep the water actually is. The first 30 seconds in a trapped vehicle are the most crucial, waiting for an air pocket is a fatal flaw. Keep an escape tool such as the ResQMe in your vehicle at all times as it cuts seat belts and shatters windows.
The first thing you can do while preparing for the storm season is to secure your outside furniture. Cut down and dead or frail looking branches, keep gutters clear.  Prevent as many possible missiles that could be made airborne due to cyclonic winds.  Keep items such as torches, vehicle safety equipment, medical kits in a handy location. Somewhere quick and easy to assess during an emergency.
So you've thought about the emergency plans, what about the items you'd need to survive a natural disaster? You might want to start thinking of a checklist, for example:
Medical Kits.  First and foremost.  Ensure the kit is equipped with the right items to help with storm related injuries, and within expiry dates.
Headlamps.  More preferable to a standard hand held torch as they keep you free to use both hands at the same time.
Vehicle Safety Equipment.  Such as the eQuip Hand-Held Rescue Tool, a small device that helps cut through seatbelts and break windscreens. Essential if you ever get caught out driving when the storm breaks and roads become flooded.
Freeze-Dried Food.  Who knows long you can be stranded for after the chaos of a big storm.  You could be cut off for days.  Have some freeze-dried meals in your cupboard/trailer just in case.
Water purification.  During a flood, you could be surrounded by water, but none of which could be safe to drink.
Dry sacks.  When wading through waist high water to get to safety, you'll need to keep essential items such as phones, medication or maps dry.
Prepare and keep vigilant.  Be as up to date as possible and be aware of any local flooding.  If power lines are down, don't approach them.  If the road is flooding, turn around.  Know where your loved ones are at all times.  Keep emergency equipment close at hand.  Secure outside furniture and utilities.  Take the time to make this a routine every storm season.  Be prepared and stay safe.